Helping you raise much needed funds
Fundraiser Comedy Nights for PTA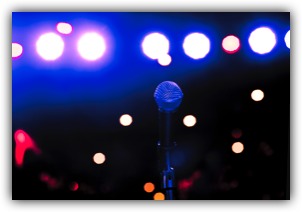 Fundraiser Comedy Nights can help you put on a comedy night to raise funds for your Parent Teacher Association.
We are comedy night specialists and currently run comedy nights in around 90 venue's around the UK.


How does it all work?

We put together a comedy night featuring a selection of comedians from the UK comedy circuit

We work with you to make sure the room is set up right, providing lights, sound & staging if needed as part of the package

You use your group or schools network to sell tickets to the show

After covering the costs for the acts all profits go to your organisation.

We do not charge any fee for our service.

If the show is at your venue you keep all drink/food monies as well.

You can also include a raffle or auction to raise extra money on the night.

We also provide posters at no cost to you for you to print.